Zachary Preston
Headmaster of Hogwarts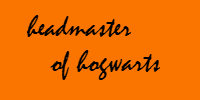 Gender

:

Posts

: 36


Points

: 40256


Join date

: 2013-05-01


Subject: God-Modding Sat May 04, 2013 4:43 pm

---

GOD-MODDING

Quote :

3. No GM'ing (God-Modding): Please do not God-Mod another character, you only have control over your own. There is a thread for this as well.

So basically, this thread is from the rule above. You cannot God-Mod a person unless they reply to this thread, with this form filled, and also put the form in their signature. Or somewhere viewable, like a character journal, or something.

Code:


[b]I [i]Username Here,[/i][/b]

Give the following permission to GM me:

1.
2.

You may add more if you want to. This can also be used for you and your multiple-characters.