Zachary Preston
Headmaster of Hogwarts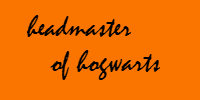 Gender

:

Posts

: 36


Points

: 40256


Join date

: 2013-05-01


Subject: In-Character Rules Sat May 04, 2013 4:42 pm

---

In-Character Rules

Just a few rules for In-Character.


1. Drama Is Good!: In character, drama is good, so have as much as you want, just don't get confused.

2. No GM'ing (God-Modding): Please do not God-Mod another character, you only have control over your own. There is a thread for this as well.

3. Use Detail: Have fun, tell a story! You are the narrator, go ahead. But make sure it is in the Third-Person Point of View!

Note: You may NOT under any circumstance kill another character without his or her consent first out of character!